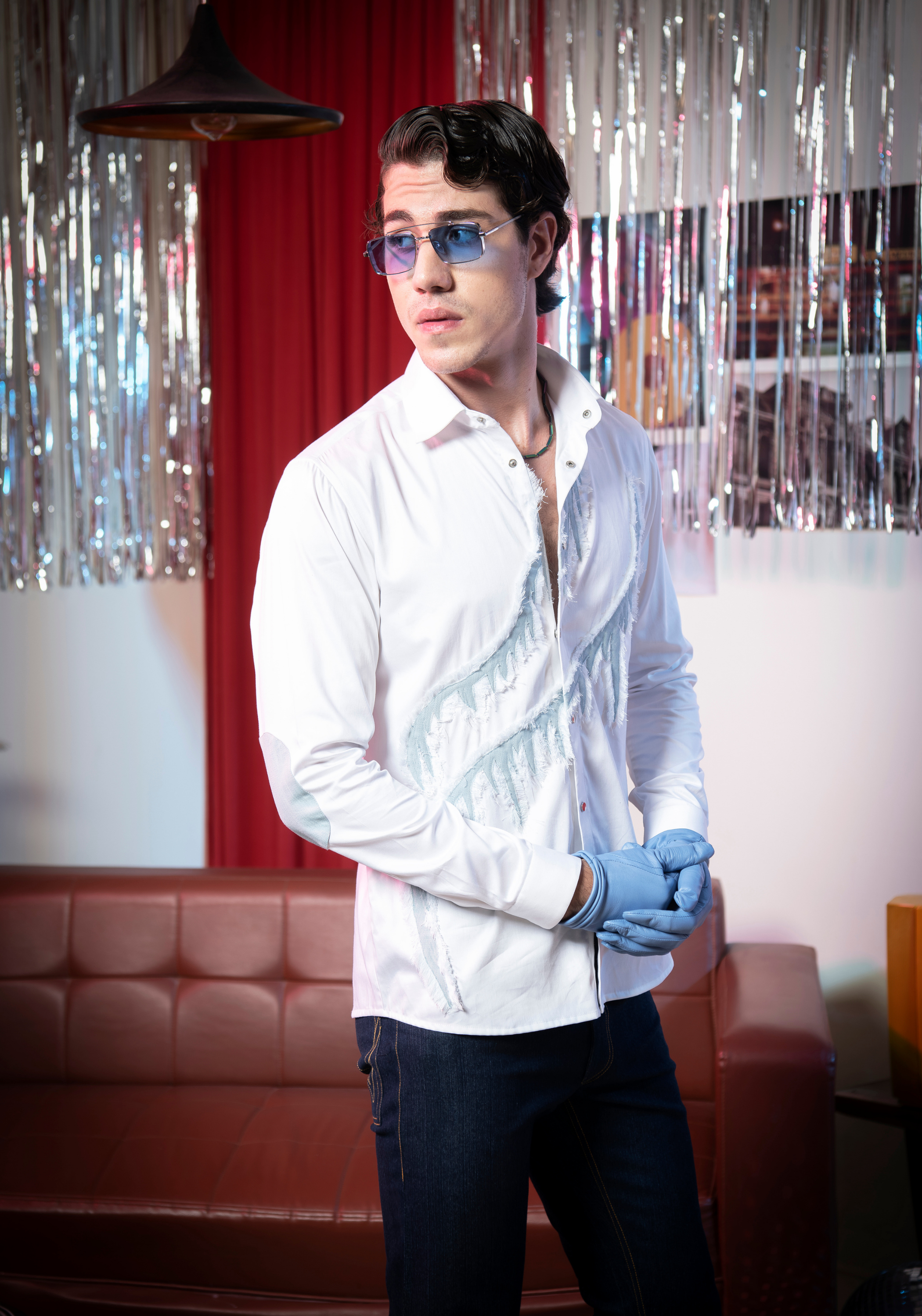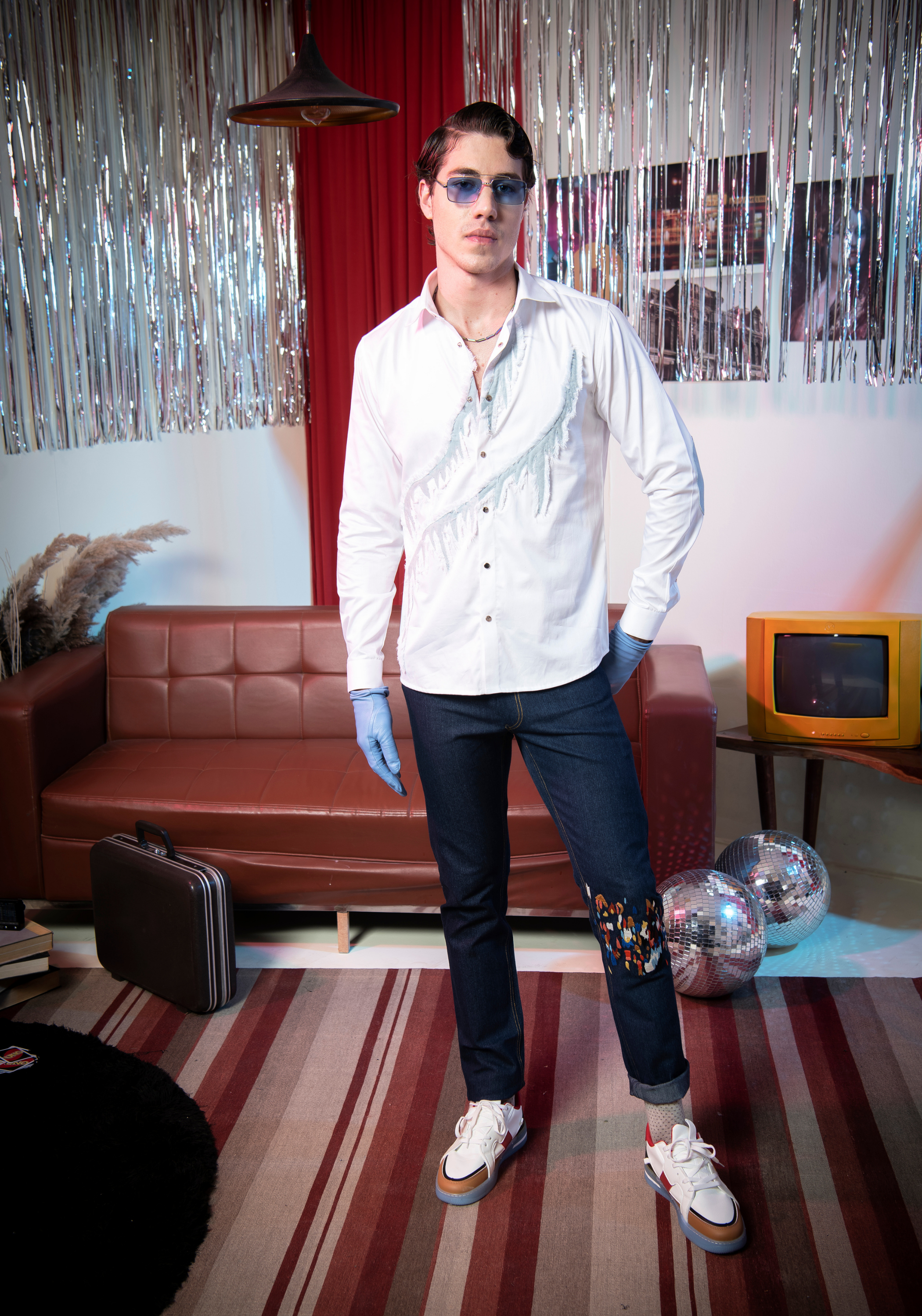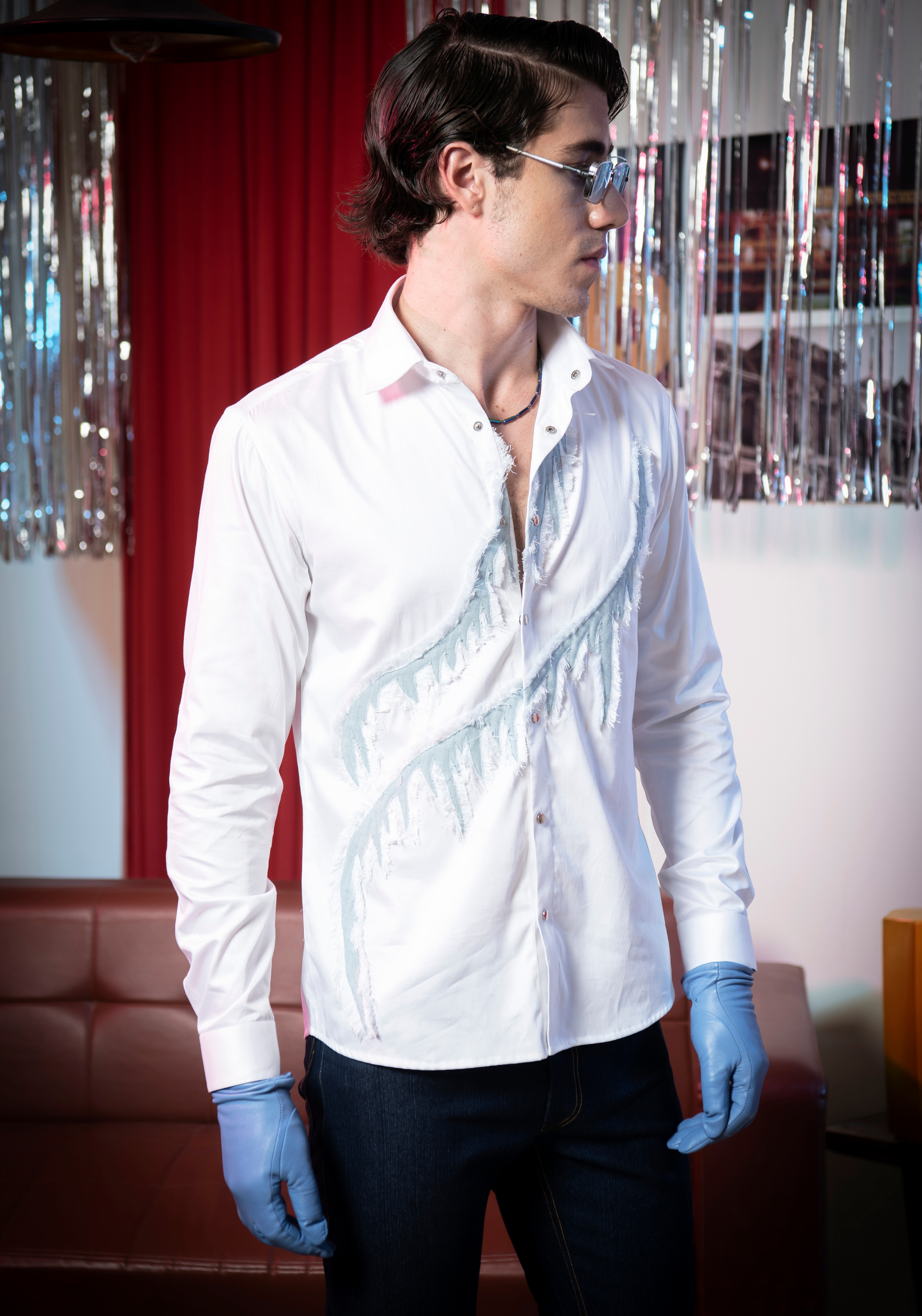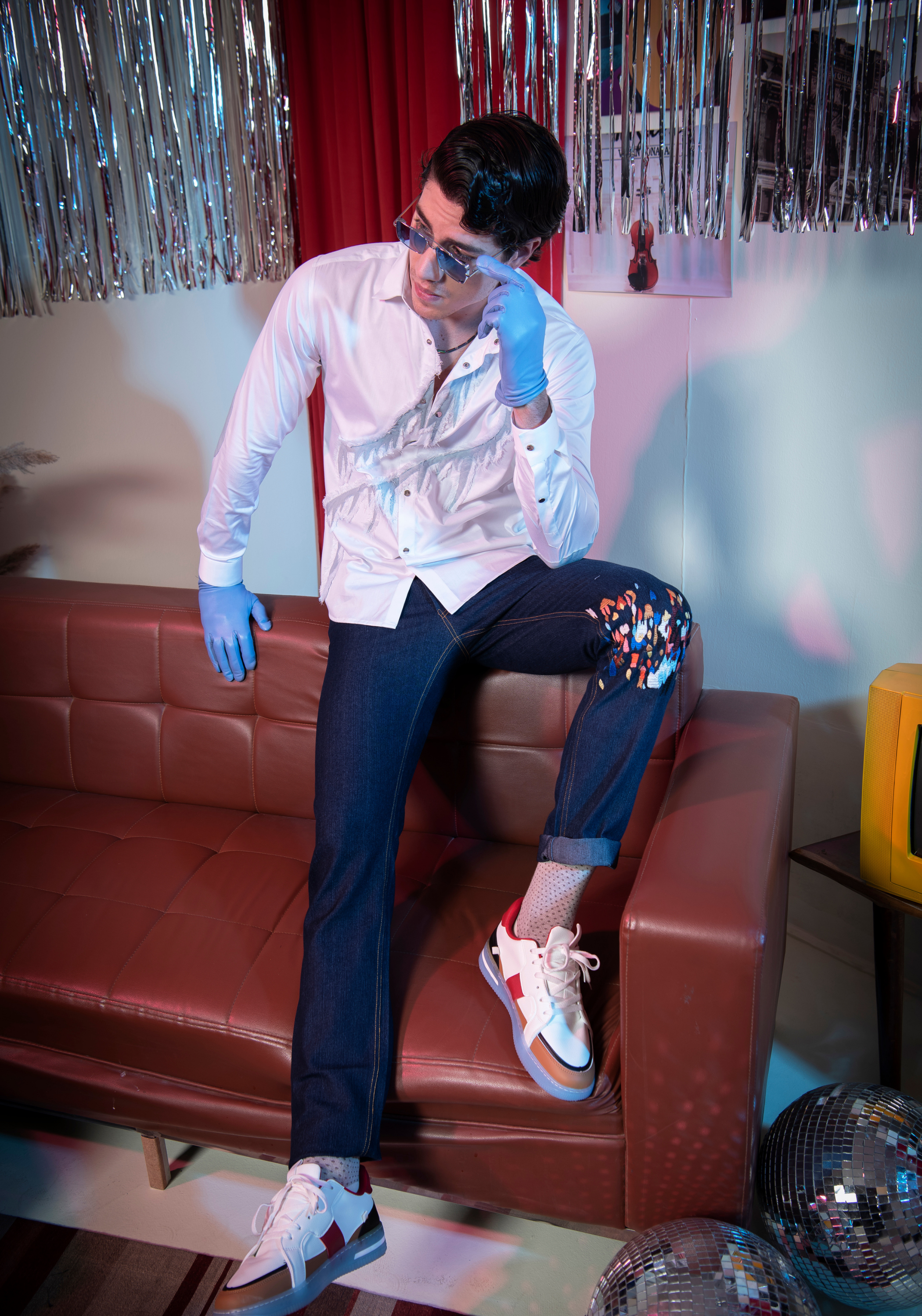 Remix Shirt
Sale price
₹ 6,950.00
Regular price
(/)
Get ready to make a bold statement at your next party with our exceptional party shirt.

This shirt combines contemporary style with a touch of rugged charm, featuring an abstract patch of denim fabric that adds a unique and edgy twist. The abstract denim patch, carefully positioned on the shirt, exudes individuality and sets you apart from the crowd. Equally frayed from all edges, the patch boasts a fancy look that adds a hint of rebelliousness and fashion-forward appeal. A testament to meticulous craftsmanship, the patches of denim align perfectly at the placket. This shirt also features snap buttons for easy and hassle-free wear.

The collar and cuffs are stiff as we use very high quality and best in the world interlinings that adds to your confidence quotient. We use French seams for strength and durability with margins left on the sides for alterations. We do not use feeder machine for sides and sleeves but put individual stitches for strength and durability that increases our construction time.

This design is exclusive to the brand ABKASA and all the little details have been added carefully by deciding and placing the design elements in position and executed by skilled craftsman creating the final design.
Fabric: Cotton| Woven
Colour
: White
Fits:
Slim Fit
Made to order: 
Shipped within 2 weeks
Manufactured By: Abkasa Designer Apparels Pvt. Ltd.
Address: 33/21, Site-2, Loni Road, Ind, Area, Mohan Nagar,
Ghaziabad, U.P.- 201007
GST: 07AASFB1128N1Z5       
Marketed By: Avastra Design Studio
Address: 3, Khader Nawaz Khan Road, Nungambakkam, Tamil Nadu, India 
GST Number: 33AAJFA6803E1ZV
Country of Origin: India
Customer Care Details:
Call/WhatsApp at +918056277011
Email at weborders@evoluzionestyle.com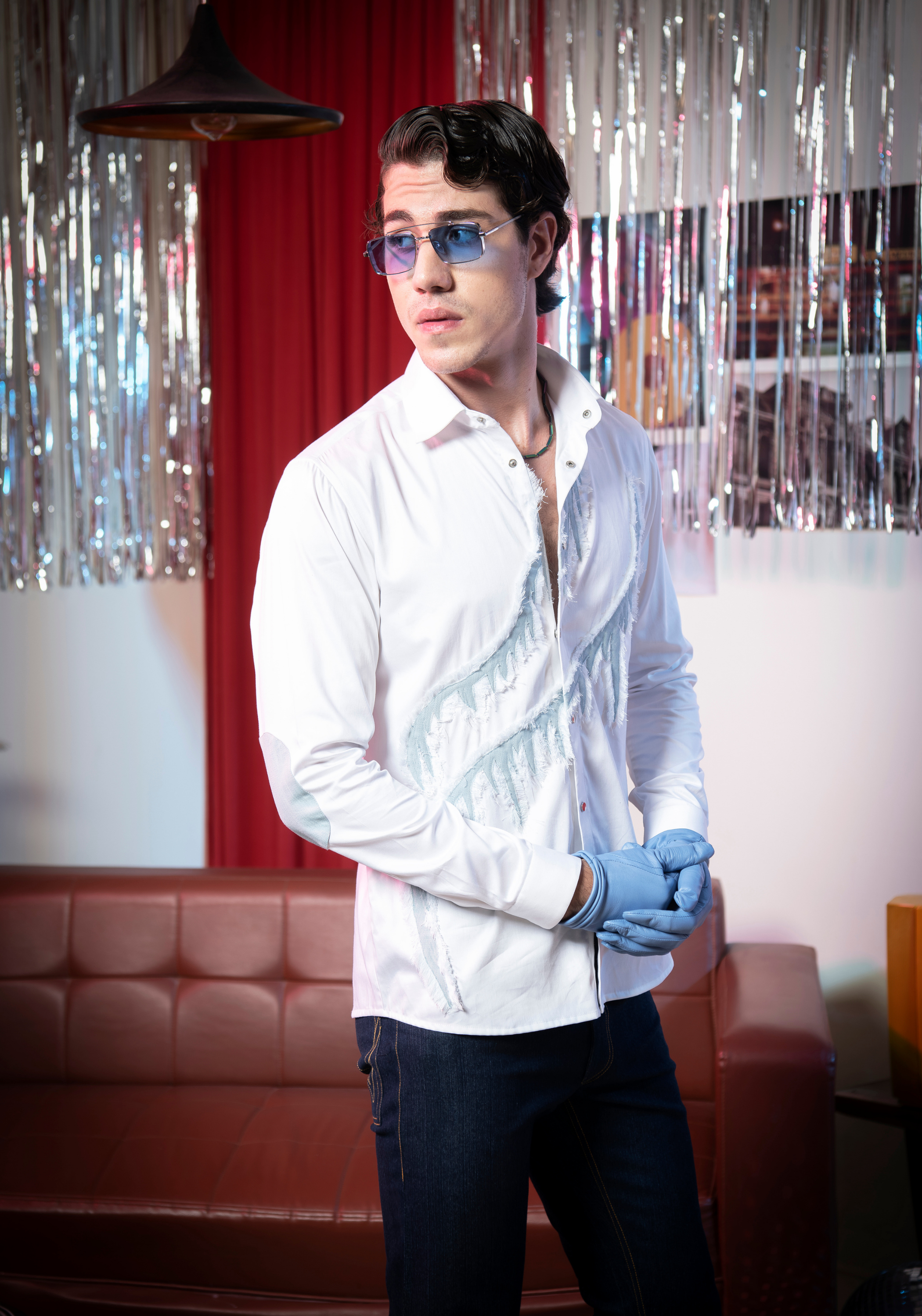 Remix Shirt
Sale price
₹ 6,950.00
Regular price
Choose options